Are you looking for a reliable agent to help you buy a property in the Marbella area? We think your best choice is Beach Life Estates to help you purchase your apartment, villa or townhouse in Marbella. Here are 6 reasons why:
1. We work as buyers agents.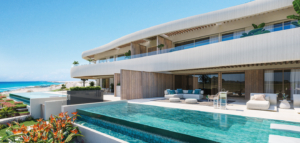 What does that mean? It means that we solely work for you as the buyer. We work together with all agents on the Costa Del Sol and will securely guide you through the whole buying process. Our goal is to find the perfect property for you to enjoy for years, even if it takes a while for you to find it. We never push you to pay the deposit and get the deal done. This is all your decision and we trust that our hard work will help you find the property you want without having to push you to purchase one.
2. You as buyer don't pay anything.
Does this seem to good to be true? Well, for once it isn't. As we work together with other agents, we split the commission with them and you don't have to pay anything. See point 3 on why this is.
3. We always split commission giving us a clear advantage in choosing properties
As we work as buyers agents, we don't have any properties of our own. This means we will always pick properties from other agencies. Everyone can sell anyone's properties on the Costa Del Sol which means we will always work together with another agent. When a sale is agreed we will split the commission 50/50 with the sales agent. 
4. We have no properties, so we choose your properties only based on your criteria.
After you tell us what you are looking for in a property and what your budget is, we will do a search in the database for real estate agents on the Costa Del Sol. Asd we always split our commission with the sales agent, it won't matter for us which property we show you and we will search the database based on your criteria, not which real estate agent has the listing. Our commission will always be the same ( 2,5% of the sales price) while other agents will get the double if they sell the properties they have on their books. Therefore they are likely to show you their own properties first, as they make more money.
5. As buyer's agents we always will give you honest advice.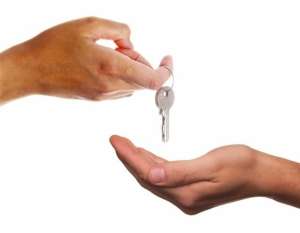 As we always will get the same commission, we can give you honest advice on the properties. We will also always try to get you the best price possible for the property, as the change in commission for us is minor. We have once received a sales agreement that was € 10 000 below what our client was willing to pay. We do this because we only have your interests in mind. This mindset has shown us that in the long run we gain as all our clients are happy with our work and always have given us referral clients, which benefits us in the long run so the way we see it, it's a win-win for both parties.
6. We are always there to help – also after a sale is agreed.
When a sale is agreed, we will always be available for you. We know that there are a lot of unknowns after buying a property in the Marbella area. It can be small things like which internet provider to choose or where to buy terrace furniture or bigger things like organising cleaner, renovations, key holders, rentals etc. Regardless how long ago you bought a property through us, we will always be available to help.
Want to have a look through some of the properties we have highlighted on our page? Click here to see some good properties that are for sale right now. Should you not find anything interesting, then send us an email with your criteria for the property here.